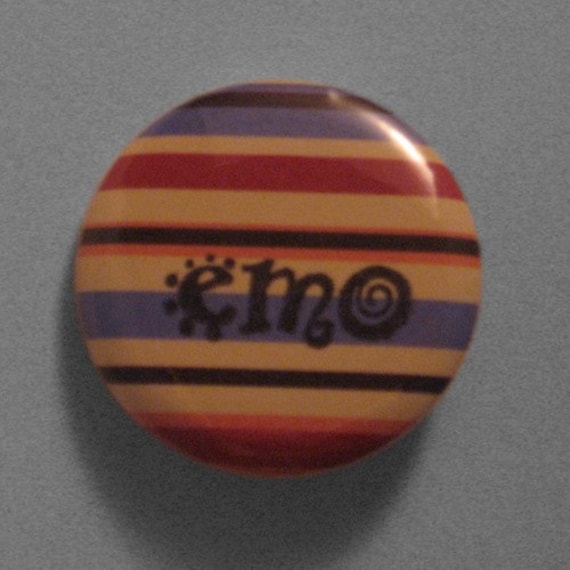 Back in 2007 I got a new toy: The Badge-A-Minit handpress!
Oh, it was glorious. I wracked the shit out of my hands with that thing. I've never in my life tried to scrapbook, but I love scrapbook paper and collect it like a weirdo. (If you look at all the photos of my kitty hats for the past few years, you'll notice I have a lot of backgrounds. All scrapbook paper/cardstock.) Now I had some kind of use for that shit!
Pinback buttons/badges are friggin awesome. Custom ones are friggin-er awesome-er.
I bought some little alphabet stamps and started stamping random words that were small enough to fit on the 1.5″ buttons.
That wasn't enough for me, though. No, I had to find a way to use more than one paper at a time!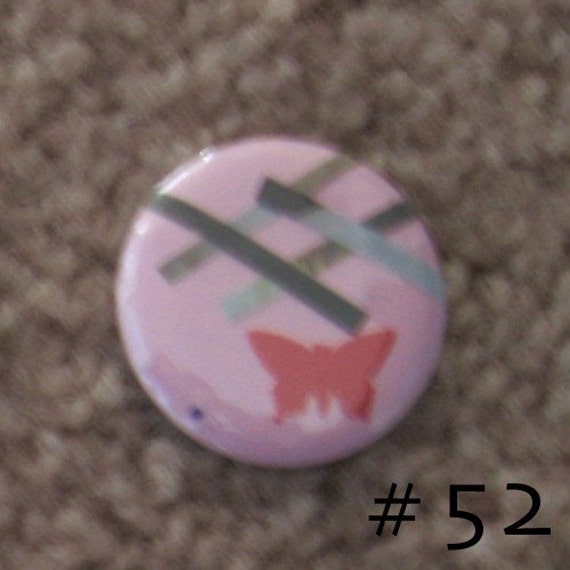 I started using paper punches for cute shapes, but the leftover scraps had to be used, too. I loved using them as stripes or some sort of fake demented hatching.
I'm not much on collage (there are many art forms I am terrible at, so I say "that's not my thing" or "I'm not really into that" to make it look like it's disinterest instead of inability) but this was quick and dirty and didn't really take much creativity.
These relied almost wholly on a rudimentary sense of color and composition, and I can fake those things!
I'm also really into instant gratification, so this was awesome for me.
While I hadn't heard the term "upcycling" yet, I managed to do it. I can't afford to do it anymore, but I used to bulk order decent tea from Stash.  So I had catalogues. And these were born: