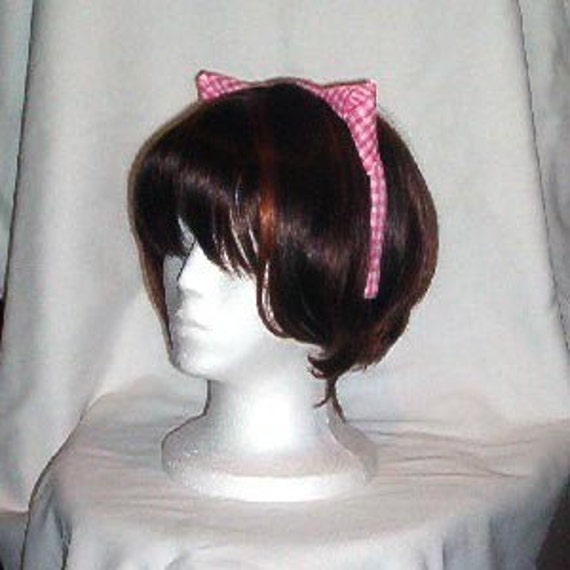 Just over 8 years ago I made my very first sale on Etsy.
That is a horrific photo, lol.
I'm always all about finding ways to spend the least possible amount of effort, so I came up with a semi-ingenious way to fold ribbon so that it looks like a cat ear.
It changed my life, yo.
Okay, no it didn't.
But the headbands I made with the ears were pretty cute and I sold a fair few of them.
The End.